MARKETING FLOOR PLANS

Realty Floorplans™ are custom CAD floor plans viewable on computers and all mobile devices.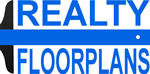 Website Mailing Address: WARD WALLER, PO BOX 3114, BLOOMINGTON, IL

REALTY TOOL-BOX BLOG

Mobile technology has enabled real estate marketing.

Do you have every realty marketing tool in your toolbox?

Ward Waller has worked in real estate for the past 20 years as a specialist in online real estate marketing. Ward owns and manages Realty Floorplans, providing marketing services including as-built marketing floor plans, for real estate professionals.

Ward Waller has bought and redeveloped real estate, while operating several successful real estate businesses in central Illinois. Wards companies were some of the first to use internet marketing as a marketing tool to effectively sell real estate.

As a real estate marketing leader Ward has vast experience with online marketing to convert website viewers into real estate buyers. By using floor plan marketing online customers can see if the property meets their needs.